Homepage
Most of the displayed photos are original photos posted from our previous clients.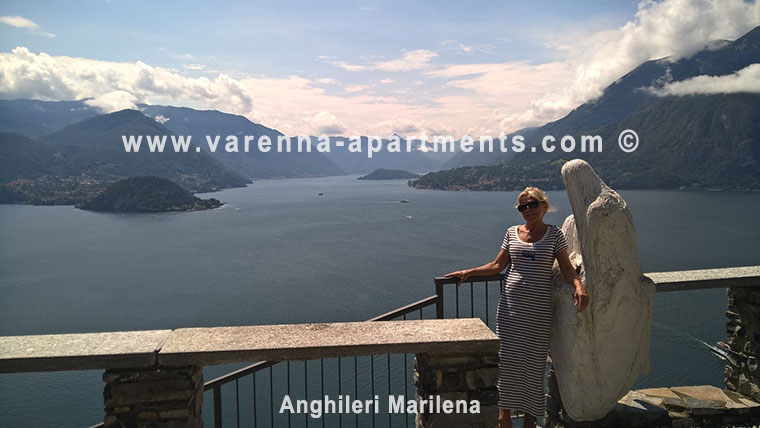 The two photos from the seaplane have been taken from my friend Cesare Baj, president of the Aero Club Como.
To get information on seaplane flying visit
www.aeroclubcomo.com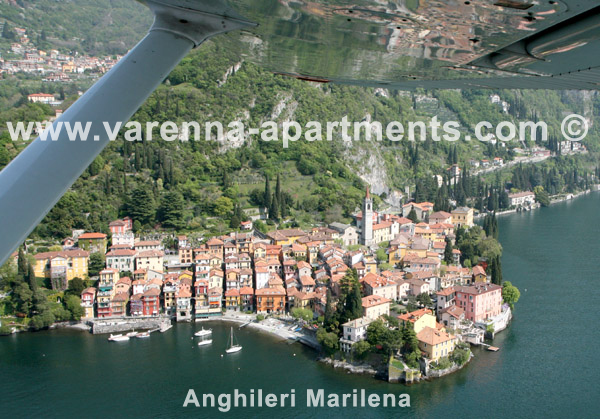 Cesare Baj photo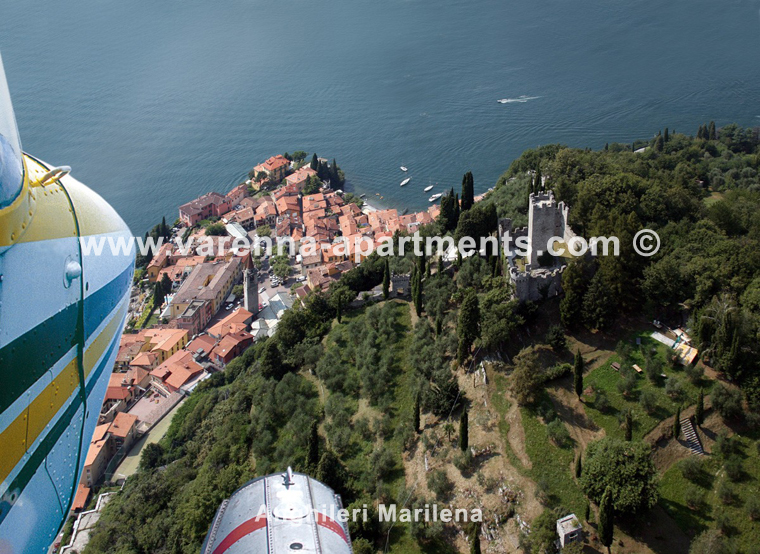 Cesare Baj 2nd photo. Varenna, the beach and the Castle
The way to the viandante path
Varenna port and view from Fiumelatte suburb
Map of lake Como

A walk from Varenna to Fiumelatte suburb,
along the Villa Monastero gardens
| | | |
| --- | --- | --- |
| Villa Cipressi | | Villa Monastero |
Villa Cipressi and Monastero gardens.
| | | |
| --- | --- | --- |
| Lakeview from Villa Albertina | | Walking way-promenade from ferries to old port" |
| | | |
| --- | --- | --- |
| Port | | Varenna - Pino - Fiumelatte |
Our staff at the Tourism Office in center, inside the Ornithologic Birds Museum
Paolo and Melita Painting Studio next door Maddalena Apartment
Mandolini concert
Lido-free beach and restauant by Angelo
(close to the ferry dock)
Cafè Internet by Fabrizio in the central San giorgio Square


| | | |
| --- | --- | --- |
| Giuseppe the fisherman | | Fresh lakefish at Giuseppe house |
| | | |
| --- | --- | --- |
| | | |
| San Giorgio square | | My cousin Augusto's wine bar "The Bear" close to the ferry dock. |
| | | |
| --- | --- | --- |
| | | |
| Fiumelatte bakery | | Fiumelatte bakery |
Varenna Cafe' on the beach by Elena and Eros in Varenna center


| | | |
| --- | --- | --- |
| | | |
| Cafes on the beach in Varenna center | | Cafes on the beach in Varenna center |
| | | |
| --- | --- | --- |
| | | |
| San Giorgo Church square ancient San Giovanni Church | | San Giorgo Church square ancient San Giovanni Church |